When a health emergency prompted Nathan Romburgh and his sisters to look into their family history, decades after the end of apartheid, they uncovered a closely guarded secret that made them question their own identity.
Cape Town, 29 September 1969 – at 10pm the city is rocked by a huge earthquake. Margaret Buirski is working as a First Aid nurse in the Alhambra cinema and, for once, her medical skills are really needed. A woman has fallen from the balcony and Margaret is tending to her injuries in the chaos.
A young man walks past, very drunk, and notices the nurse's shapely legs. Despite his inebriation, he offers to drive the women to hospital. This is the start of the romance between Margaret and Derek Romburgh.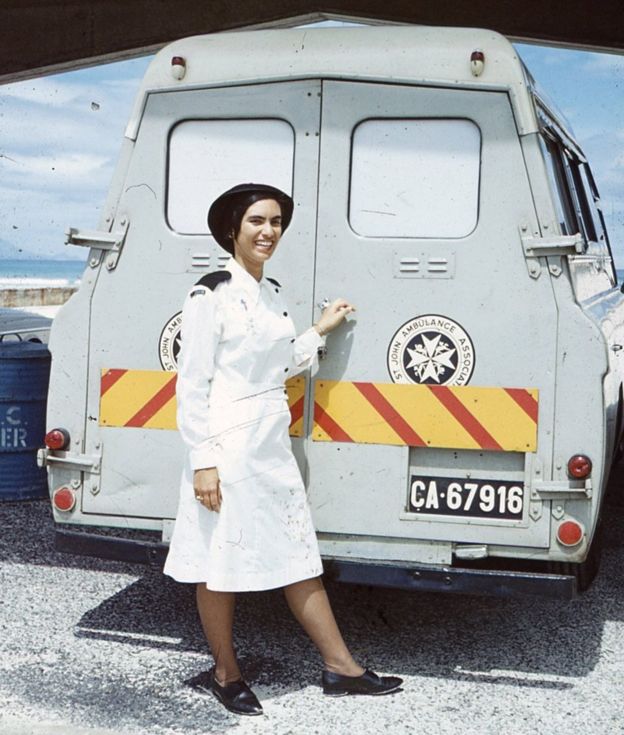 "We always say that they met during an earthquake and from there worked up to a crescendo," says Nathan Romburgh, 42, their youngest child. He describes his mother as "a character". "She could talk herself into any job, and then straight back out again," he says.
The marriage was not a happy one. Derek continued to drink, and they had very little money. Margaret dealt with it by creating a fantasy world, telling the children that they were too rich to need a mortgage, and that they were going to install a lift in their house. The children never knew what to believe.
"She was a fantasist," says Nathan. "I think it's part of how you deal with a difficult life, you have stories in your mind – and we just grew to discount those."
"She was a bit of a compulsive liar," agrees Bernadette, Nathan's oldest sister. "We never knew if any of it was true – I'm not sure she even knew."
The children – Bernadette, Shereen and Nathan – knew very little about their mother's past and never met her adoptive family. She had been adopted as a baby by devout Orthodox Jews, who had died when she was a teenager. The rest of the family disowned her when she married Derek, a non-Jew.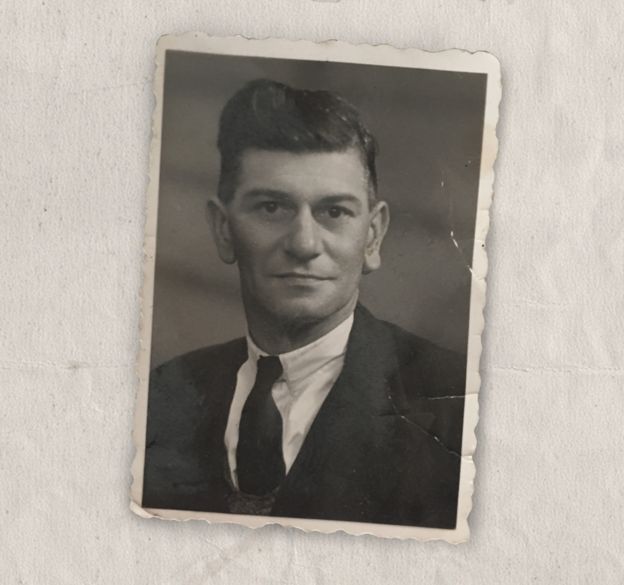 Despite this, Margaret had always clung proudly to her Jewish identity.
"We had a bit of an odd life, growing up, because my mother was Jewish and my father was not," says Nathan. "For Passover we would be fasting and not allowed to eat anything leavened, and in the middle of it my father would bring home hot-cross buns."
Nathan had a difficult relationship with his mother and when their parents divorced in 1991, he chose not to live with her, moving in with his paternal grandparents instead.
"There's no sugarcoating it – she was a terrible mother," he says.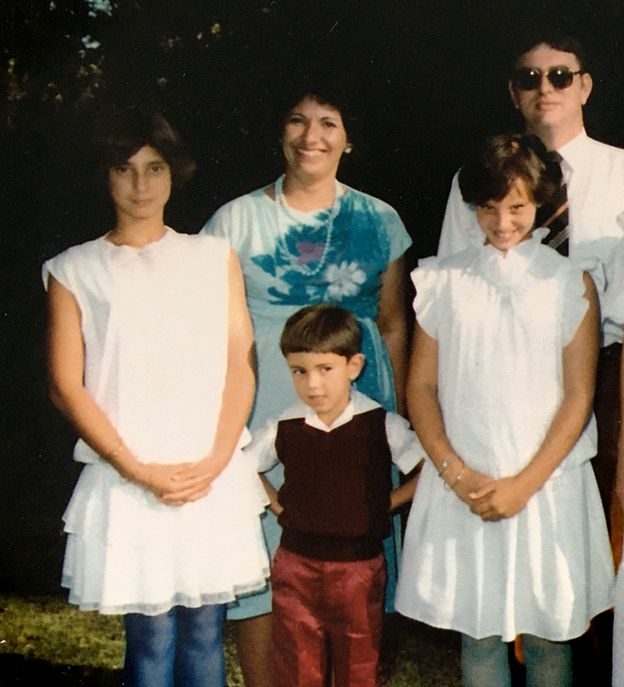 Three years later, as Margaret was dying of breast cancer, she made an announcement: she had a sister. Her children dismissed it as just another of her made-up stories.
Years passed, then, in 2008, Bernadette got breast cancer, too.
Genetic tests showed that Bernadette's cancer was the same type as her mother's, although the mutations did not sit on the BRCA1 or BRCA2 genes – an aggressive form of inherited cancer that occurs more frequently in the Ashkenazi Jewish community than in the rest of the population.
"It scared us a lot," says Nathan. "We decided that we really ought to know a bit more about our exposure to things from my mother's genes."
So, while Bernadette focused on getting through treatment, Nathan and his sister Shereen set out to find out more about their family history.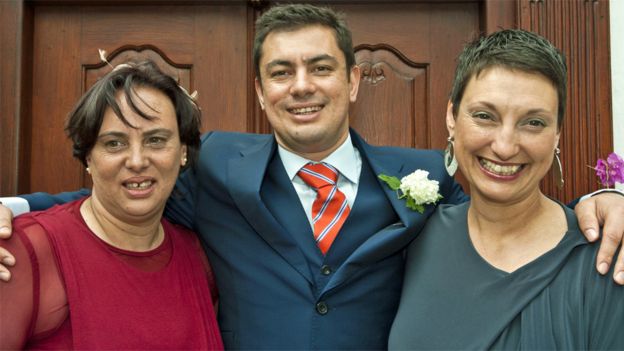 The first thing they did was to request Margaret's birth certificate. This took several months to arrive – but when it did, it contained a big surprise: they learned that their mother's mother was called Mary Magdalena Francis, a name that could hardly be more Catholic.
"We realised that my grandmother wasn't Jewish," says Nathan.
It was a mystery, and prompted them to delve further.
Nathan was living in London by then, so he asked his sister Shereen to phone every Francis in the Cape Town phonebook.
"The fourth call hit paydirt – they knew my biological grandmother," he says.
After several further phone calls to potential relatives around the world, Nathan spoke to Alan Francis, then living in Spain.
"Um, I think we may be related," he began.
"We always knew there was a scandal!" was Alan's immediate reply.
"All my life, I knew there was a skeleton in the cupboard, but nobody would say anything," says Alan, 77.
"Aunt Mary always said to me: 'I'll tell you on my deathbed.' But she never did, bless her."
Mary Magdalena Francis had died of stomach cancer in 1998 – four years after her daughter had died of breast cancer.
And Nathan discovered that his mother had been telling the truth after all, she did have a sister. Her name was Norma. But she, too, had died – of bowel cancer – in 2006.
Alan filled Nathan in on what he knew.
Mary and her baby Norma had moved in with Alan's family in 1949, when he was seven, he said. Mary had lost her job and her parents were no longer alive, so she took refuge with her brother, Alan's father.
Alan knew that Mary had become pregnant by her boss, a married doctor with young children of his own, but he always felt there was more to the story – he remembers hushed conversations behind closed doors.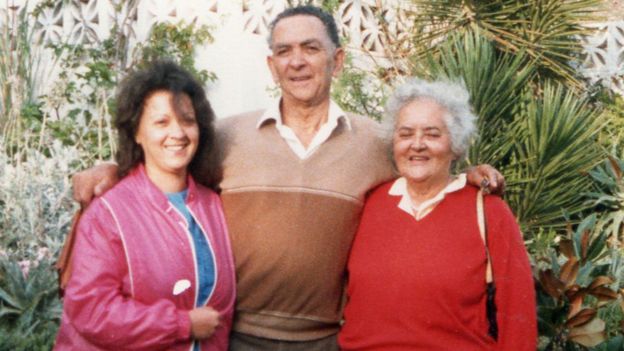 For Nathan it was disappointing to discover this when it was already too late, especially since it turned out he had lived just down the road from his aunt Norma in London.
Mary had moved to the UK and married later in life. Now, armed with her married name, Nathan searched UK records for Mary's death certificate, and also Norma's.
That was when he made a shocking discovery: his aunt Norma and his mother shared a birthday.
The secret Mary had taken to her grave was that she'd given birth to twins – but kept only one.