Meta has denied harmful posts will escape review, after the contractor running Facebook's main moderation hub for east Africa, Sama, announced it would stop providing content-review services to social-media platforms.
Meta said it had been "Sama's decision" and Sama blamed the "economic climate".
In May, a former moderator who claims the work harmed his mental health sued both firms.
Daniel Motaung says posts he reviewed showed beheadings and child abuse.
Mr Motaung, who says he was diagnosed with post-traumatic stress disorder (PTSD), says he was paid about $2.20 (£1.80) an hour for his work.
'Legal options'
Sama said it would "let go" about 3% of its staff, mostly from the Nairobi office, where they remove posts flagged for review if they break the platform's rules, and focus on its computer-vision work.
They would receive wellbeing support for 12 months after their last day of employment, it said.
Meta said it would "work with our partners during this transition to ensure there's no impact on our ability to review content".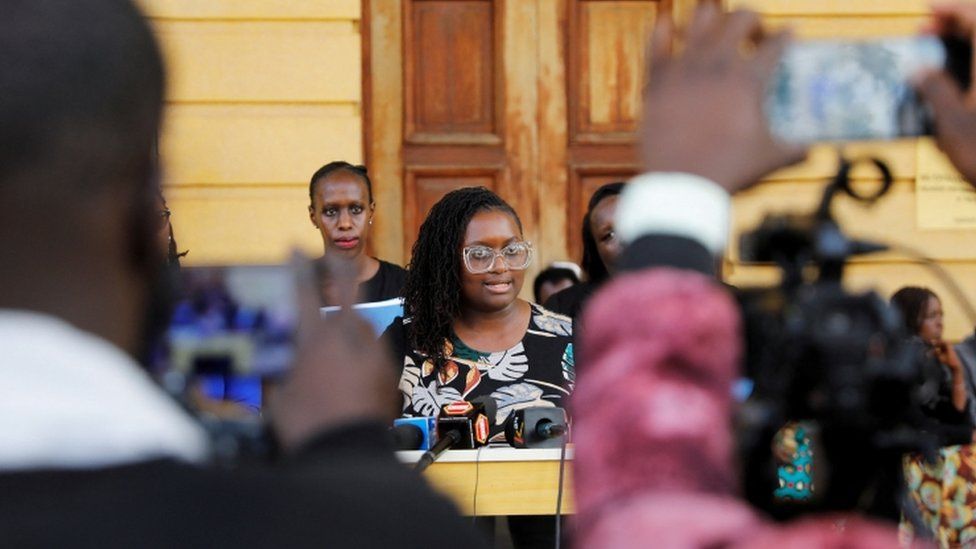 Campaign group Foxglove – which is supporting Mr Motaung and is also involved in a separate case brought in Kenya against Meta, over its handling of material relating to ethnic violence in Ethiopia – suggested the platform may have already struck a deal with another company to provide outsourced moderation.
It urged Meta to end its reliance on "cut-rate" outsourced moderation that "chews through workers".
Mr Motaung's lawyer, Mercy Mutemi, said her legal team was "actively engaging" with workers affected by Sama's decision to end content moderation work and helping them assess their legal options.
'Wellness programme'
Mr Motaung, claimed the support given to moderators was inadequate.
Sama has called his accusations "both disappointing and inaccurate".
It provided all members of its workforce with a competitive wage, benefits, upward mobility, and a robust mental-health and wellness programme, it said.
Meta declined to comment directly on the legal action but has said it requires partners "to provide industry-leading pay, benefits and support".
On 6 February, a judge is expected to rule on whether the Kenyan court is the appropriate jurisdiction to hear Mr Motaung's complaint.
Source : CBC