The new Unicef goodwill ambassador would like to see reparations from nations most responsible for climate crisis.
It triggered widespread outrage, rightly so, but Nakate regards that very personal experience as a symbol of how the voices and experiences of Black – and Brown and Indigenous – communities are routinely erased.
"Africa is on the frontlines of the climate crisis but it's not on the front pages of the world's newspapers. Every activist who speaks out is telling a story about themselves and their community, but if they are ignored, the world will not know what's really happening, what solutions are working. The erasure of our voices is literally the erasure of our histories and what people hold dear to their lives," said Nakate.
Nakate is a 25-year-old, thoughtful, smart and quietly spoken climate activist from Kampala, the capital of Uganda – one of the countries most at risk from climate disasters caused by global heating.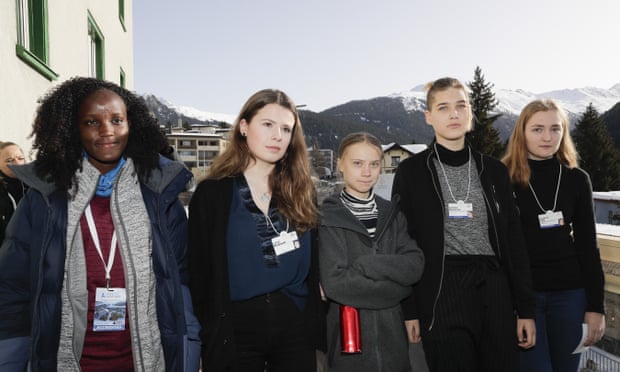 Two climate disasters have struck Uganda this year so far: at least 29 people died and thousands were displaced in the city of Mbale in eastern Uganda after heavy rainfall caused two rivers to burst their banks, submerging homes, shops and roads, and uprooting water pipes. And in the north-east about half a million people are facing starvation due to drought in Karamoja, where hundreds of people – mostly women and children – have already died.